Our Lifestyle Estates

Through Negester Onrusrivier and Negester Klein-Kariba, we offer you the opportunity to get the best of both worlds – stylish lifestyle estates situated in beautiful, tranquil areas to give you the peace of mind that you long for.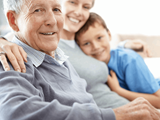 Care
A Sanctuary For Gentle Care

Both Negester Klein-Kariba and Negester Onrusrivier
offer valued home care and frail care services.
"It is (also) our aim to provide home care at each
Negester as a service option, and to build modern
and well-equipped care centres that make provision
for residents' medical needs and in so doing ensure
peace of mind."
- Schalk Cilliers
Who We Are
Shine bright!

Well-known Afrikaans author and poet, D.J. Opperman's poem,
"Negester en stedelig", was the inspiration behind the
development of the Negester brand and slogan, and
our vision expands on this.
"… and may the Southern Cross and Nine-star shine
brighter in your soul than the city lights."
ATKV
Negester's development partner
With the backing of the ATKV, we have access to choice properties.
Our Beautiful Lifestyle Estates
Carefully selected, secure and sustainable lifestyle estates for fifty-plussers.